Ocean Eye, Inc. now has its own line of branded equipment!
Introducing our all new OEIHWS1 Hot Water System
Ocean Eye, Inc. offers a cost effective and safe solution for Divers Hot Water.
Safety features to protect you and your divers

High quality temperature gauge helps you know the temperature of the water going to the diver
Redundant systems including anti-scald valve and hot/cold mixing tank provide added safety for your team.

Runs on the diesel fuel you are already using at your job site. It makes our solution cost effective and convenient to run.
Front wheels on the frame allows one person to easily move the unit around on a job site
Becket burners provide a reliable heating system
The simplified design makes the unit easy to maintain
System supports 2 divers while providing a third hot water line for clearing ice
The OE-30G-TNK 30 Gallon Volume Tank
An easy to handle aluminum frame.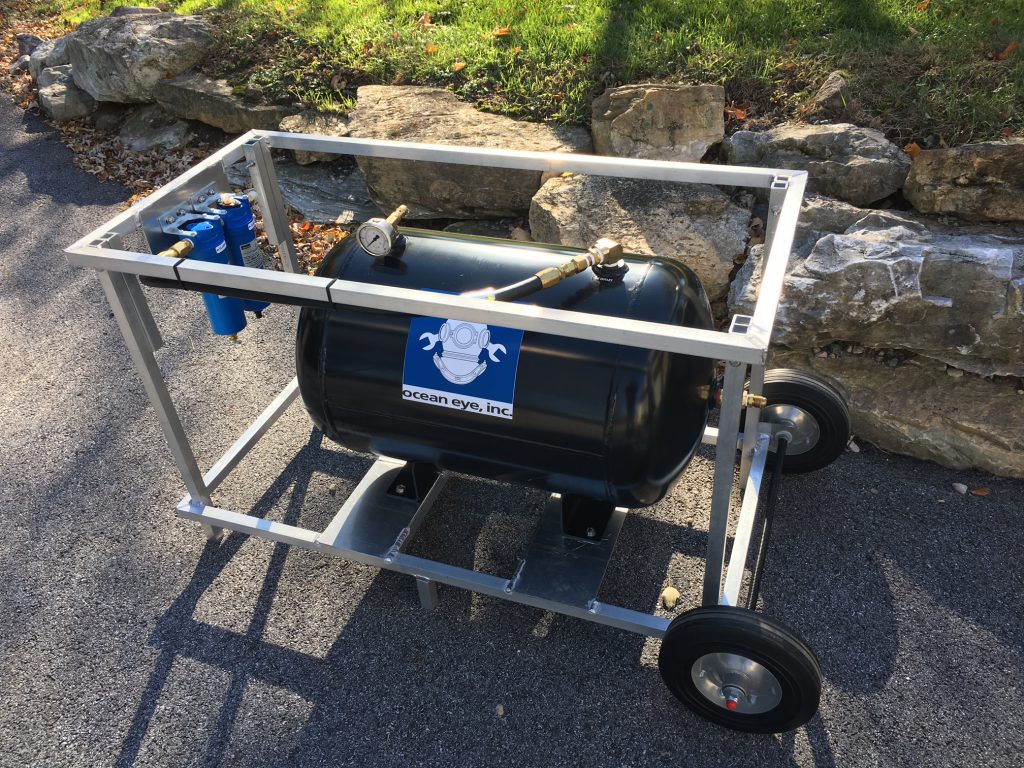 Custom Umbilicals Built to Your Specification